William Robertson Trophy
44th Fife Scouts have won the trophy twice in the last 3 years!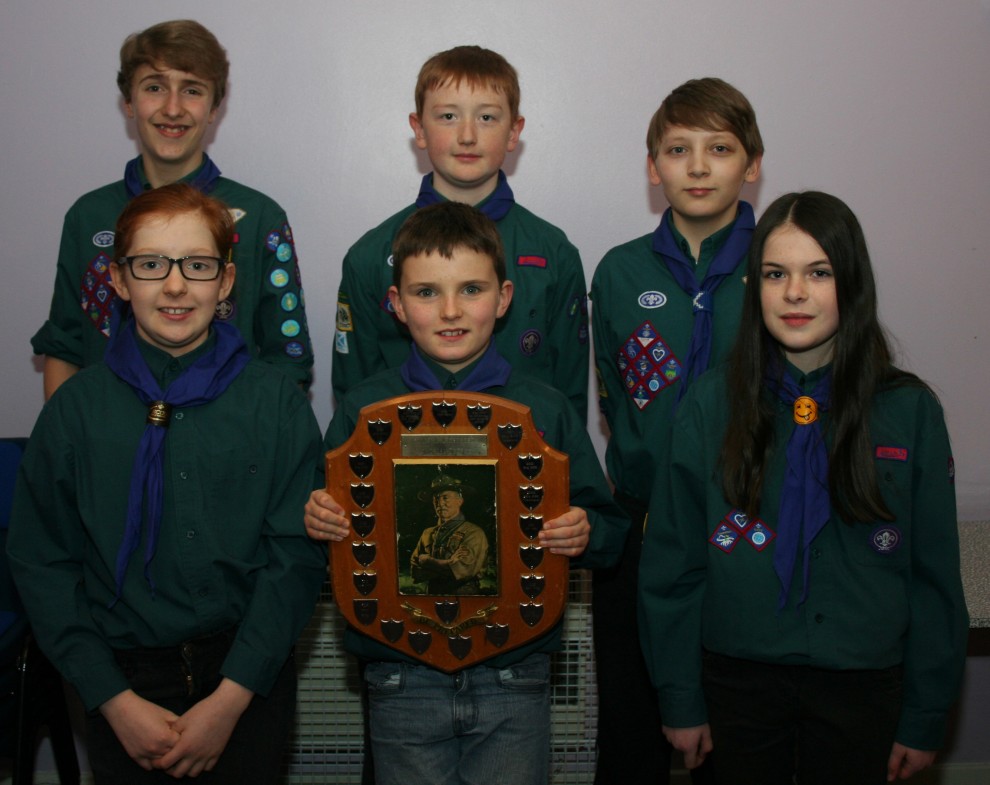 Winning patrol of the William. M.Robertson Memorial Trophy
Willie Robertson Trophy on Sunday 2nd March. The event was challenging but fun involving a mixture of scouting skills, tasks and general knowledge. We have won it in 2014 and 2012!
The competition is in two parts firstly a Uniform Inspection followed by a Trading Post over the rest of the time when the patrol needs to earn as many points as they can by trading – buying materials to make things, selling them back, earning points for completing tasks etc.