Scout Training Camp at Nineacres
The Scout section plan to run a training camp for Patrol Leaders/Assistant Patrol Leaders/Senior Scouts at Nineacres Campsite, Crook of Devon from Friday 3rd to Sunday 5th October 2014.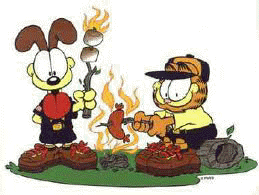 There will be a range of activities over the weekend aimed at developing the Scout's leadership skills to equip them for their responsibilities as PLs and APLs and will include a challenging hike in the local hills.
The cost of the camp will be between £25-30 subject to confirmation of programme and we will confirm when we can.
Please note the following:
Scouts (and leaders) will be sleeping under canvas for this Camp. We will be using the hall and campsite facilities for camp activities both indoor and outdoor.
Parents will be required to drop off and collect the young people at the venue – anticipating that parents can group together and share the responsibility.

If you would like your Scout to attend please complete and return the confirmation slip below together with a £10 deposit by no later than Monday 1st September. The balance will be payable by Monday 29th September.

For more information, refer to Nineacres Camp Site