Snow White Panto
Panto at Carnegie Hall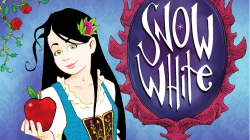 Dear Beavers, Cubs, Scouts, Leaders and Parents,
The details of this year's "Panto at Carnegie Hall" outing are as follows:
Date: Thursday 11th December.
Times: Meet at 18.30 outside Carnegie Hall. Show starts at 19.00 (we will let you know nearer the time when the show will finish).
Cost: £10 (this includes a tub of Wall's vanilla ice-cream). Please ensure that full payment and the return form are handed to section leaders by Thursday 20th November.
Requirements: Uniform waist up. Please ensure you have your neckie!
Please register with your leader on drop off and pick up. This is very important, as it is very busy at the end.
Let's have a fun evening!!!!!
Snow White Panto 2014